In Jalkala near Saint Petersburg (Russia) will take place a Festival of Traditional Arts. The Festival is hosted by the Jalkala Museum of History and Ethnography. The tradition of this festival was started in 1997 by the I Jalkala Festival of Traditional Arts.
The roots of this festival are in traditional local celebration called Kihi. This festival aims to reestablish tradition and renew the relationships which were once broken.
The two days of the Festival will include an exhibition of traditional musical instruments, musical performances and an open meeting of specialists in traditional music and culture.
Jalkala is a former memorial museum of V. I. Lenin. In summer 1917 V. I. Lenin used to hide there in a farm of Parviainen. Due to this the building was preserved and well maintained in Soviet times. 1992 it became a Museum of History and Ethnography of the Karelian Istmus and Southern Karjala. It hosts materials on Karjalaiset, Savakot, Evrëmëiset, Suomi and other original inhabitants of the area. The exhibition demonstrates the history of Finnic and Baltic people in wide context. There are also some documents concerning the family of Parviainen.
The Museum of Jalkala is situated north from Saint Petersburg near Terioki (Zelenogorsk) in nice rural area close the Gulf shore and lakes.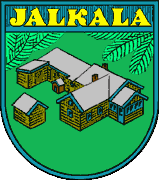 Jalkala Museum